Qualifications
KING FAB'S COMMITMENT TO QUALITY AND TO MEETING OR EXCEEDING CUSTOMERS' REQUIREMENTS, IS REFLECTED IN OUR QUALITY CONTROL STAFFING AND PROCESSES. WE POSSESS THE QUALIFICATIONS, CERTIFICATIONS, PERSONNEL, AND EXPERIENCE TO ACCOMPLISH ANY SCALE PROJECT. AT KING FABRICATION, WE BELIEVE WE'RE THE BEST IN THE BUSINESS AND WE TRAIN OUR WORKFORCE TO MATCH THAT DISTINCTION. AS WITH ANY ORGANIZATION, WE'RE ONLY AS STRONG AS OUR PEOPLE, WHICH IS WHY WE PLACE A PREMIUM ON TALENT.
QC & PERSONNEL CERTIFICATION
+ AWS – QCI CERTIFIED INSPECTORS (CWI) WITH STRUCTURAL ENDORSEMENTS
+ NDE PERSONNEL CERTIFIED TO SNT-TC-1A LEVEL II
+ NACE CERTIFIED CIP LEVEL I & II
IN-HOUSE AND THIRD-PARTY NON-DESTRUCTIVE EXAMINATION
+ ULTRASONIC
+ MAGNETIC PARTICLE
+ LIQUID PENETRANT
+ HARDNESS
+ VISUAL
+ DIMENSIONAL CERTIFICATION
+ PHASED ARRAY ULTRASONIC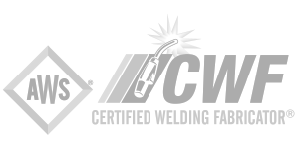 Take a look at our Services
Our services
Take a look at our Portfolio
Portfolio
get in touch
Speak to an expert
Have questions? Please fill out the form and we will be in touch with you.