Our Services
Surface Prep & Coating
Compliance with industry certifications lowers the risk shouldered by facility owners when selecting a specialized contractor. We are proud to meet the Society for Protective Coatings requirements for QP3, and QS1 certifications, and more, meaning we are cleared to prepare surfaces, apply industrial coatings, as well as to remove and manage potentially hazardous materials.
We are experienced in providing the best coatings services to increase the corrosion protection and longevity of structures.
KING FABRICATION OFFERS PREMIUM, VALUE-ADDED SERVICE WITH OUR APPLICATION OF HIGH-PERFORMANCE COATINGS WHICH IS UNSURPASSED IN THE COATINGS INDUSTRY.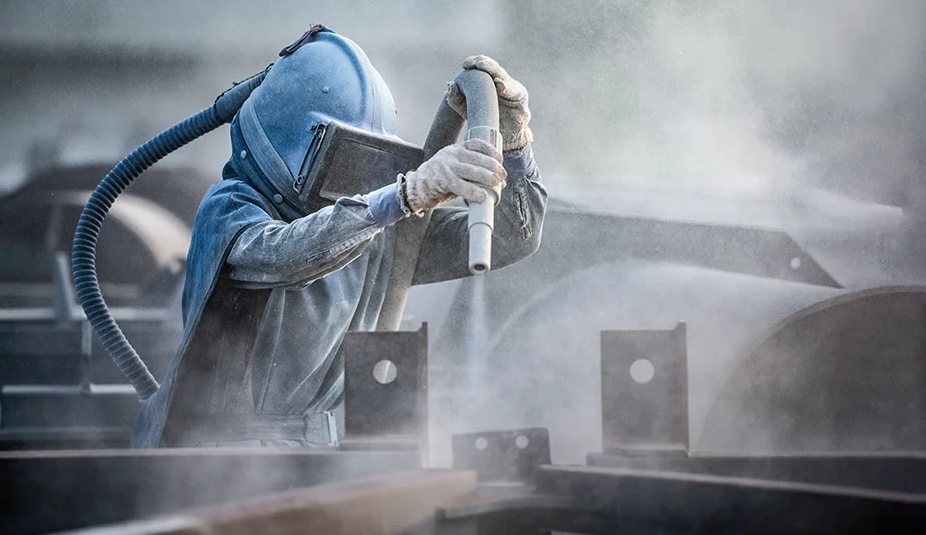 Surface Preparation

Steel grit & shot Abrasive Blasting, WHEEL-A-BRATOR system (lengths exceed 150').
Conventional hand blast utilizing a vast array of blast media able to meet and exceed various SSPC Anchor Profile Requirements.
Assemblies up to 250 tons, 40' x 100' x 12' tall 2-pot, 8 nozzle system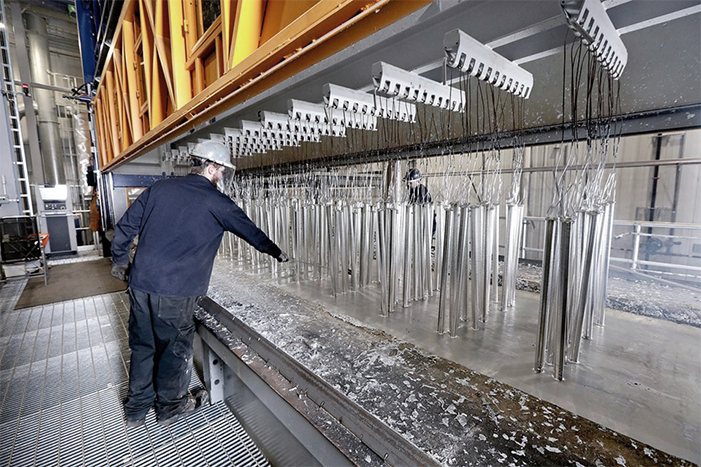 Hot Dip Galvanizing

Galvanizing is performed per ASTM A123. The galvanizing facility encompasses structural kettles with working lengths of 41.5 feet and 60 feet, with flexibility to service a broad range of products.

Metalizing (Thermal Spray)

Metalizing or Thermal Sprayed Coatings (TSC) is the process of applying a metallic coating to a substrate to safeguard against corrosion or as a slip-resistant coating. Our process begins with an abrasive surface cleaning followed by a thermal sprayed coating of zinc, aluminum, or zinc-aluminum alloy applied at our facility. Metalizing does not have size or weight limitations and can easily be applied in the shop or field. Metalizing extends the life of both galvanized and non-galvanized structures with corrosion protection designed to last for decades. A metalized surface can be painted to enhance appearance. It is also recognized as an approved repair method for hot-dip galvanizing.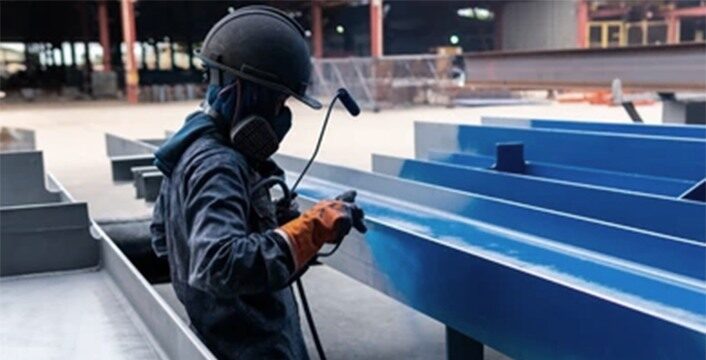 Structural Coating

As a Society for Protective Coatings QP3 certified contractor with over 25 years of experience, King Fabrication has full familiarity with and experience in coating materials and in their uses and application. We can assist in the development of specifications, schedules, and safety programs for the application of industrial coatings and linings.
Commonly used Structural Coatings include alkyds, epoxies, epoxy copolymers, water/solvent borne inorganic zinc-rich coatings, water-borne acrylics, silicones, and one- and two-part polyurethanes.