Whats new
KING FABRICATION IS PLEASED TO UNVEIL ITS NEWEST ADDITION OF A LARGE CAPACITY MACHINE SHOP! THE MACHINING DIVISION WORKS AS AN INDEPENDENT ENTITY OF KING FABRICATION AND PROVIDES COMPLEMENTARY SERVICES TO THE COMPANY'S HUGE STRUCTURAL FABRICATION AND BRIDGE ASSEMBLY SHOP.
The Machine Shop
THE MACHINING DIVISION IS A 12,000-SQUARE FOOT BUILDING WITH TWO 20-TON CRANES WITH 20-FOOT OF HOOK HEIGHT. KING FABRICATION ALSO HAS FOUR 36,000-POUND FORKLIFTS TO MANEUVER LARGE PIECES ONTO THE MACHINES.
Our Capacity
The machining division is a 12,000-square foot building with two 20-ton cranes with 20-foot of hook height. King Fabrication also has four 36,000-pound forklifts to maneuver large pieces onto the machines.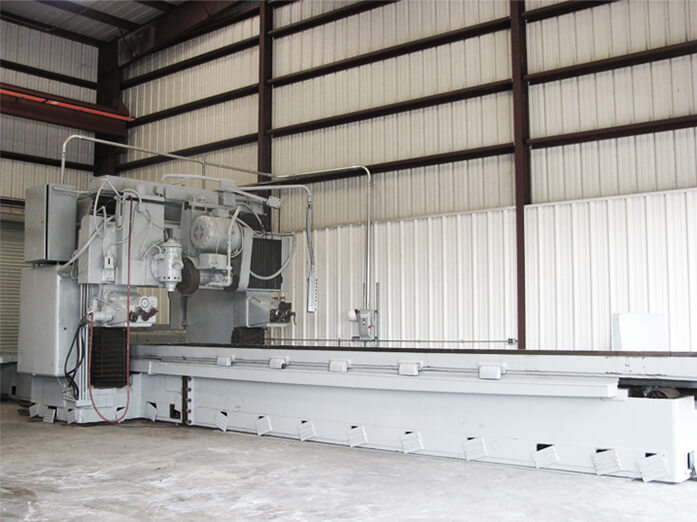 Thompson Grinder
This grinder has a 22-foot stroke, 6-foot wide table and 42" under the wheel. The size of our grinder allows us to hold superior tolerances and meet fast turn-around deadlines. Some of our projects are grinding bed-ways, large gates and segments, pumps and turbine split-lines.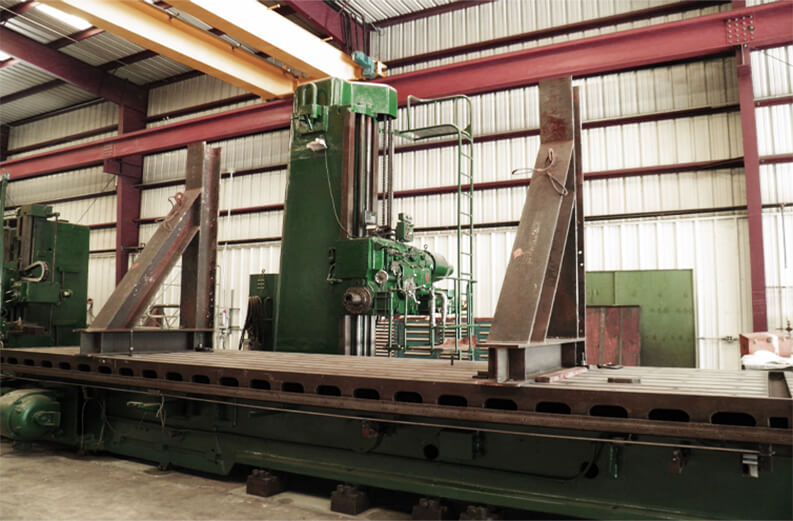 Giddings and Lewis Horizontal Boring Mill
6" Spindle; 72"x240"x96"Tbl.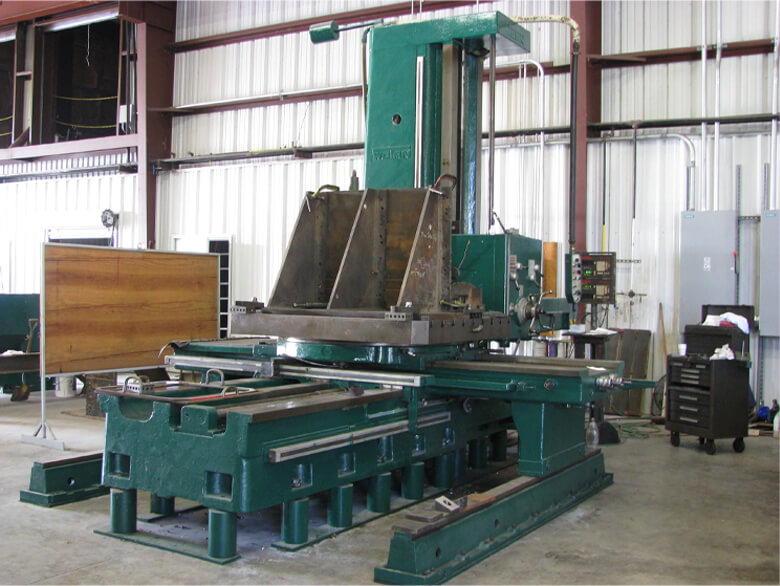 Wotan Horizontal Boring Mill
This 5" spindle HBM is a three axes machine with a built in rotary table measuring 60" x 96" x 72". The rotary table with our additional equipment allows us to cut compound angles.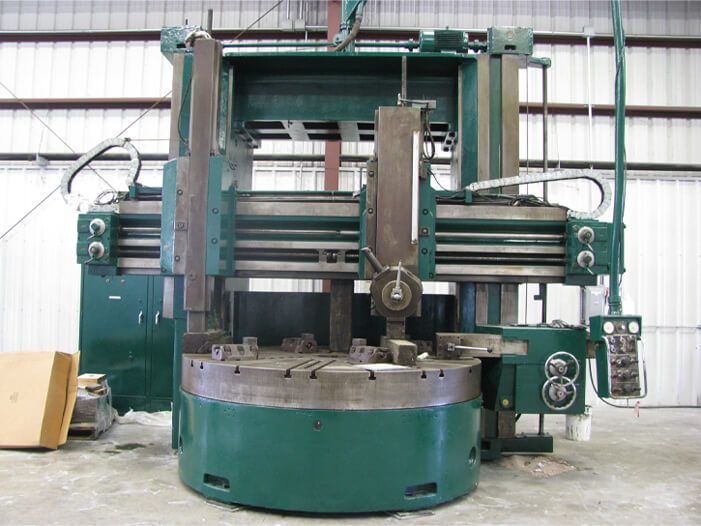 Summit Vertical Turret Lathe
This VTL has a 98" chuck, 103" swing and 72" travel. With this machine, we can easily face large flanges.
WE HAVE MULTIPLE LATHES, HBM'S, VTL'S, PLASMA AND WATERJET TABLES. PLEASE CHECK OUT OUR WEBSITE FOR OUR COMPLETE LIST OF MACHINES! IF YOU HAVE ANY QUESTIONS OUR SALES TEAM HAS OVER 20 YEARS OF EXPERIENCE AND LOOKS FORWARD TO HELPING YOU.